Crayfish season in Kosta
What would August be without crayfish?
Enjoy freshly cooked lake crayfish in Kosta!
The crayfish season in Kosta runs from August 1 - 31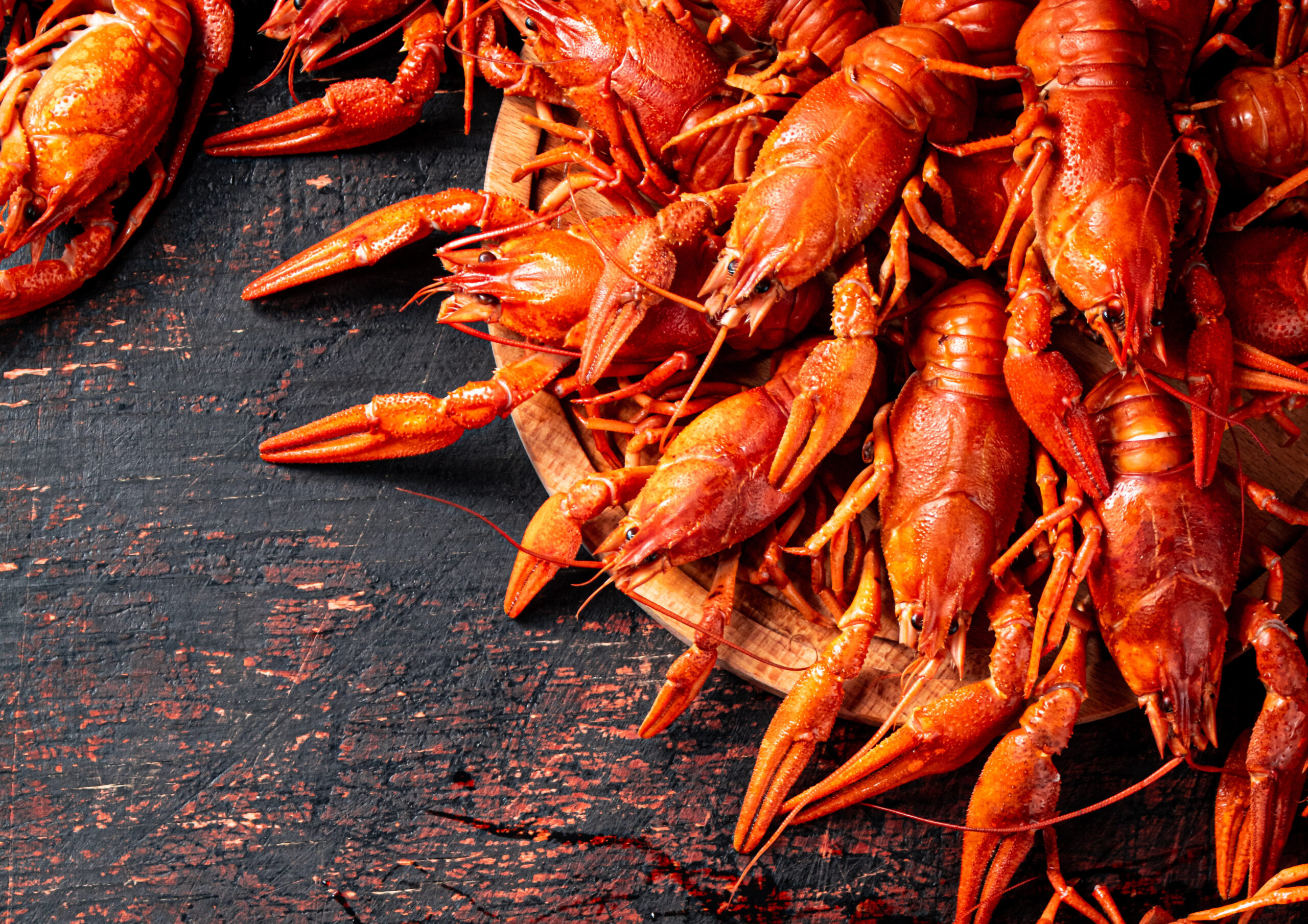 Freshly cooked lake crayfish
Celebrate crayfish slices at home with freshly cooked lake crayfish!
At Kosta Delikatess you can buy freshly caught crayfish over the counter.
Great to not have to fish yourself and so much tastier than frozen!
For sale: 1 – 31 August
Price SEK 395 per kilo
Crayfish Take Away
Buy a Crayfish Take Away with you
Enjoy 16 freshly cooked crayfish, Västerbotten pie, freshly baked baguette & aioli. End the meal with classic Småland cheesecake & strawberry jam.
The box is enough for two people
For sale: 1 – 31 August
Price SEK 525 per Crayfish box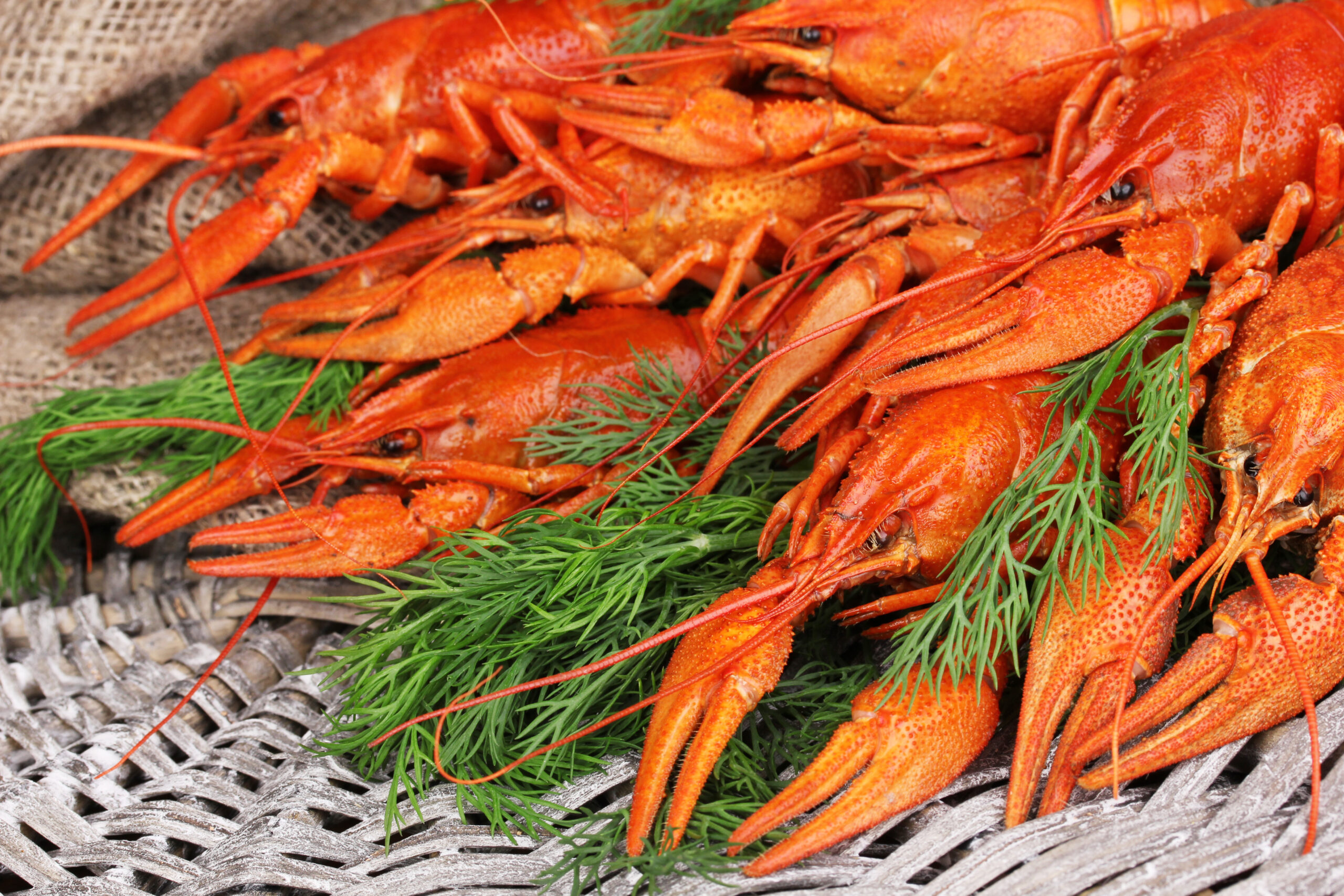 Crayfish plate
Enjoy five crayfish cooked in Modern English IPA from Kosta Bryggeri
Enjoy five freshly cooked crayfish, Västerbottenpaj
& chanterelle toast at Kosta Delikatess.
Served: 1 – 31 August
Price SEK 255 per person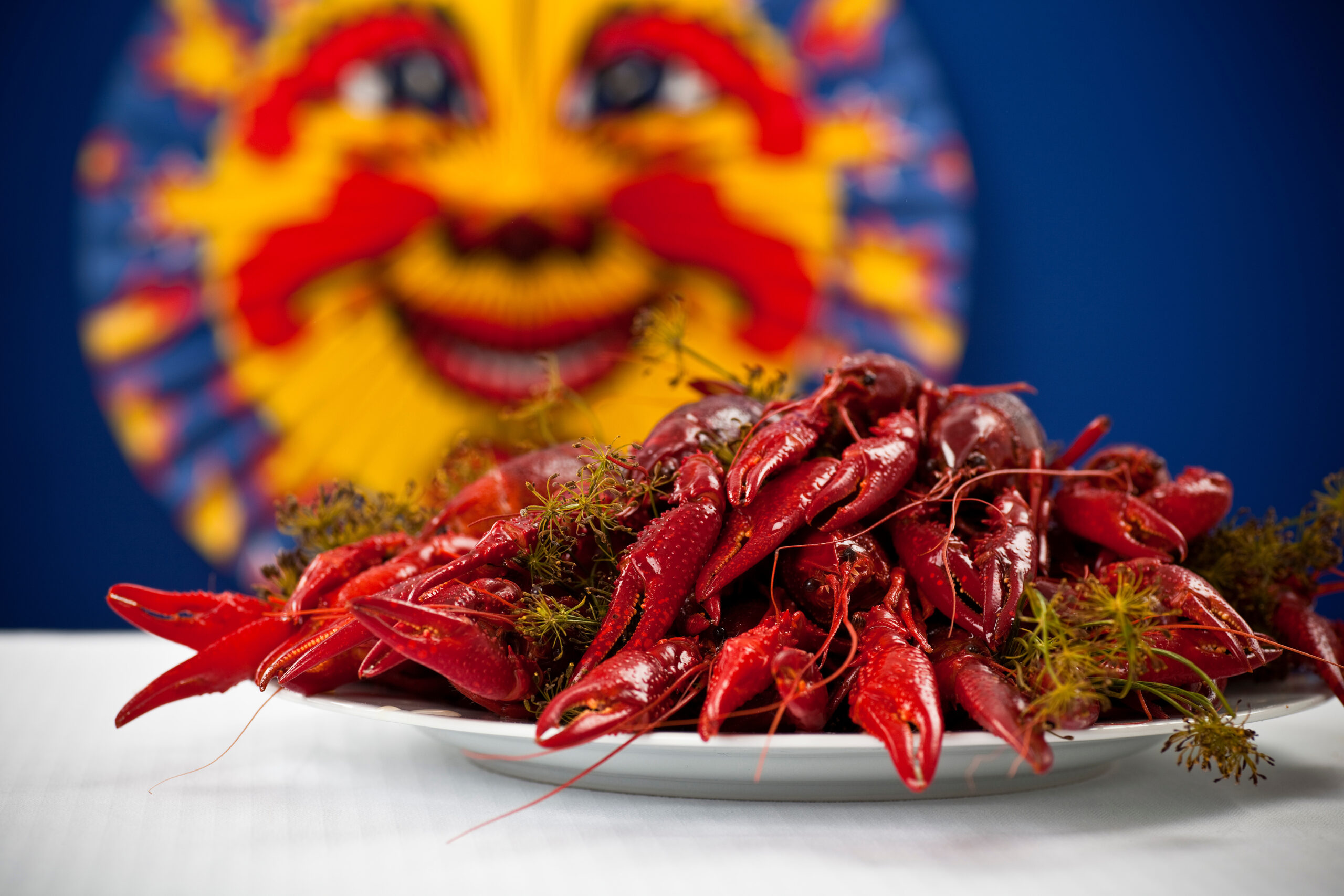 Kosta Delikatess Crayfish feast
Selected Saturdays in August
Eight freshly boiled crayfish per person, spiced cheese, herring, smoked prawns, seafood sandwich cake, Västerbotten pie, boiled potatoes… and much more!
12, 19 and 26 August, from 18.00 – 22.00
Price SEK 545 per person
Crayfish feast can be pre-booked by phone 073-156 26 62 or email your order to charlotte.mattsson@kostabodaarthotel.se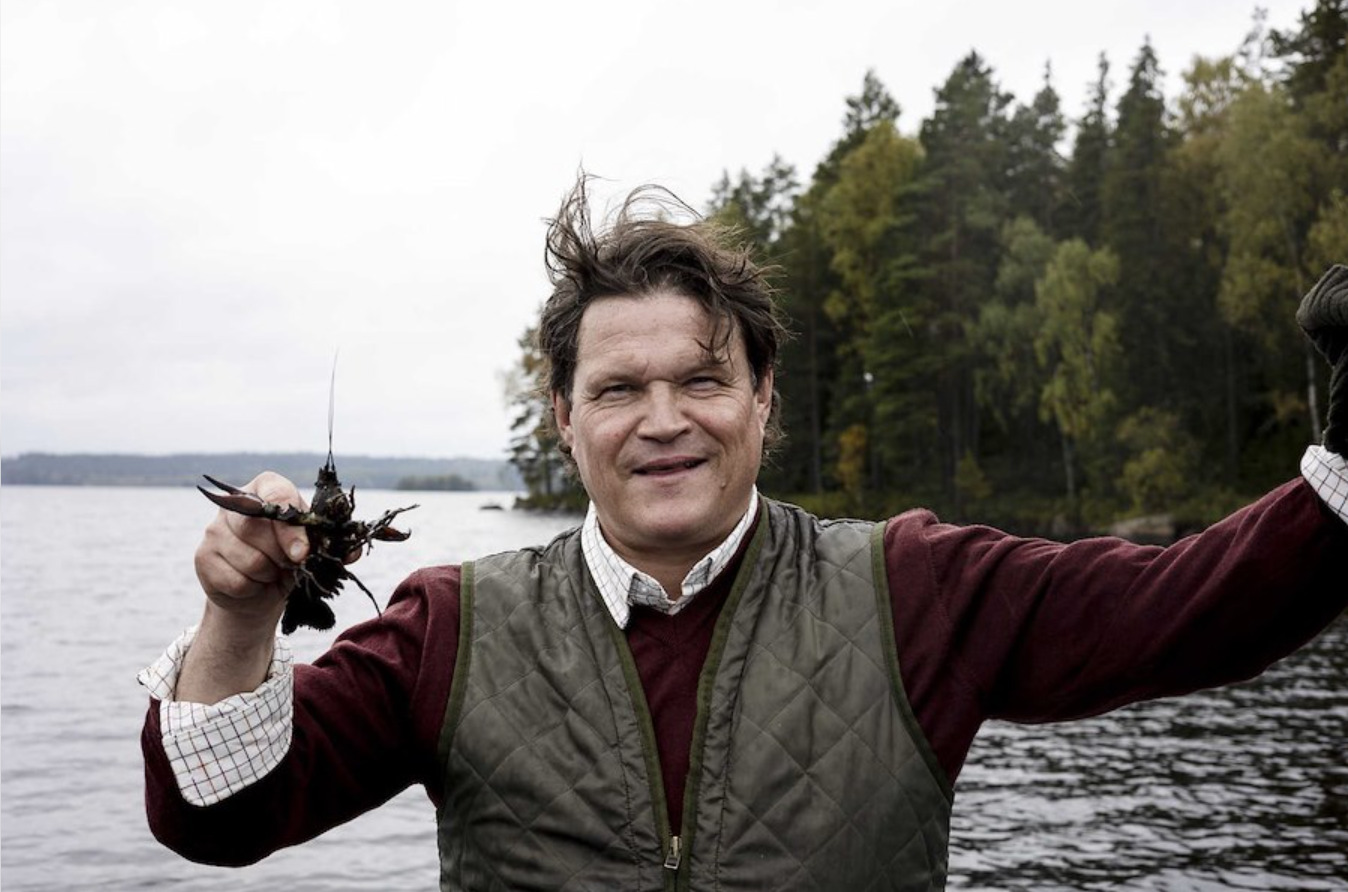 When the late summer sun is going down, Per Morberg invites you to a crayfish party at Kosta Lodge.
Enjoy a wonderful experience with freshly caught Småland crayfish, entertainment and new acquaintances at Kosta Lodge in the company of Per Morberg.
Arrival: 10, 11 & 31 August and 1 & 2 September
From SEK 2 245 per person in a double room
Ge bort en upplevelse i present
En upplevelse är en uppskattad gåva. Ett spabesök över dagen, en natt för två eller en matupplevelse. Låt din vän välja fritt!
Följ oss!
Följ oss i sociala medier för se senaste nyheterna och erbjudandena!
Hitta till oss
Välkommen till Kosta Boda Art Hotel i hjärtat av Glasriket i Småland. Hitta till Kosta Boda Art Hotel i Kosta, Småland.